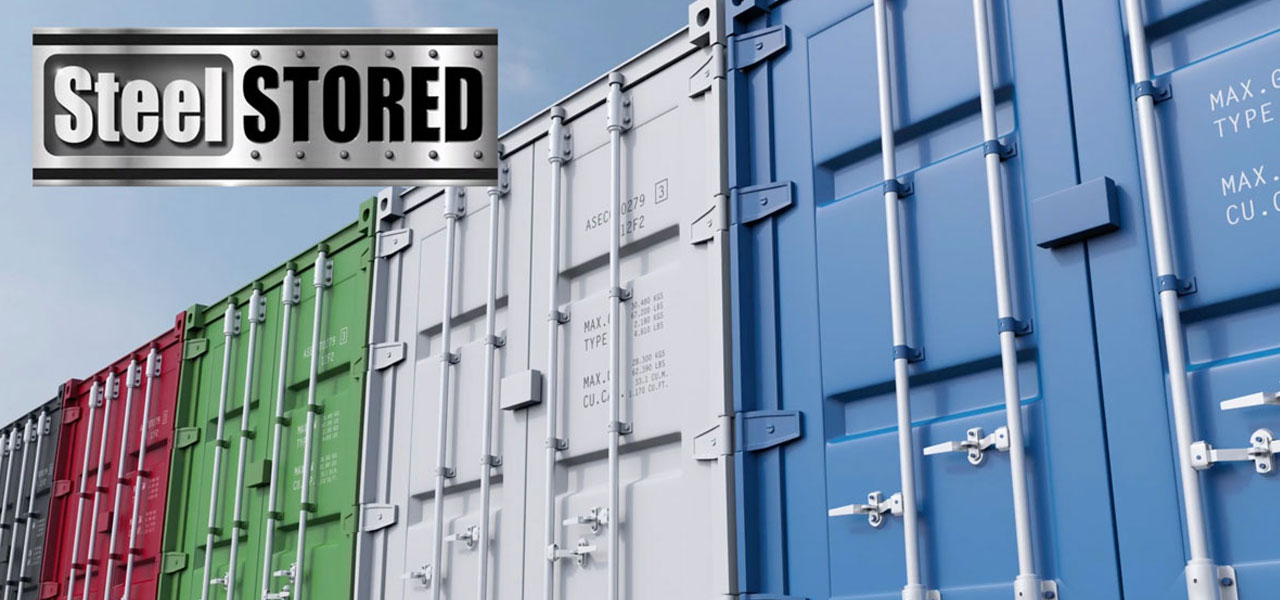 Cost-Efficient Facility Managers Are Using Shipping Containers for Temporary Storage – 8 Reasons Why
Generative AI, it is predicted, will soon exceed human intelligence. But already it is plenty smart. We at SteelSTORED prompted ChatGPT4, one of the generative AI platforms, with this question: Why are construction companies, government agencies, schools, hospitals and other organizations using mobile shipping containers for temporary storage? After all, what had been standard was leasing space in traditional stationary buildings.  From the prompt came this answer:
"Overall, using shipping containers for temporary storage provides a practical, cost-effective, and flexible solution that can be customized to meet specific requirements while ensuring the security and protection of stored items."
Essentially, that is what facilities managers have been telling SteelSTORED during the past few years. They come in to purchase 20-foot and 40-foot shipping containers. Their need is for temporary storage. We have developed specialized expertise for this way of repurposing shipping containers.
"Temporary" usually means a timetable of about three months or less. In this volatile era three months can almost be considered long term. The need to accommodate that kind of time specification is exploding. Leadership has had to shift to conducting operations just-in-time. Unexpected change is the new normal. As ChatGPT4 pointed out, temporary storage can provide a solution.
Right now there are 8 factors driving the decision to invest in shipping containers for temporary storage versus opting for a lease in a stationary building. Eventually, as the world keeps changing, there could be others.
Cost Control. It is in major metro areas that there is the biggest bang for the buck in purchasing shipping containers instead of renting space in a building. Storage Café documents that a 10 by 10-foot space in San Rafael, California, goes for about $300 a month. But even in less popular locations rents have increased. In Alamogordo, New Mexico, there has been a 10 percent uptick.
The 20-foot shipping container retails between $2,000 and $3,500 and the 40-foot between $2,500 and $4,500. That represents an investment, not a rental expense. Storage typically does not require retrofitting. Therefore containers can be used over and over again for different kinds of content. Their lifespan is about 25 years and they hold their value for resale. Unlike brick-and-mortar, they require little maintenance.
Non-Complicated Purchase, Fast Delivery, User-Friendly Setup. Shipping containers are a straightforward product with standard pricing. Forget the haggling. The industry does not attract scammers. There can be rapid delivery by truck, railroad, or ship. Since there are not a lot of moving parts they can be put into use on tight deadlines.
Extreme Convenience. Eliminated is the time-consuming extra step of transporting content to a building for storage. The shipping containers can be housed on-site. Trucks can drive up to them for loading and unloading. Because they are stackable, additional space can be added. That extra space, when no longer needed, can be downsized through resale.
Portability. Without unloading and reloading the content, facility managers can transport containers among the organizations' locations. That reduces cost and the probability of damage. Here is a classic scenario: There is a speedup on the schedule for constructing an emergency room in the parking lot of a hospital. The required extra equipment and materials stored in shipping containers can be moved from another construction job to that site immediately. The deadline has been met. Enhanced has been the branding of the construction company.
 Durability. The original purpose of shipping containers is to ship goods across oceans. That mandates the ability to weather all kinds of conditions, be they water, wind, or turbulence. COR-TEN steel, a group of steels mixed together, was and is up to the job. On land, the comparable threats are coming from climate change, including extreme weather and wildfires. In addition, COR-TEN slows corrosion more effectively than other steels.
Security. The sturdy steel structure, which includes the door, deters thieves. Also, unless customized, the container does not provide other kinds of entry such as windows. In addition, the security industry has developed specialized devices for shipping containers. Those range from surveillance to digital locks.
Eco-Friendly. The growing number of ways in which shipping containers can be repurposed makes them a darling in the environmental movement. For example, if a school closes down, the container does not have to be scrapped. It can be sold for repurposing as pop-up stores, above-ground pools, offices, tiny houses, hygiene facilities, gyms, and special events.
Offline Marketing and Fundraising/Profit Centers. The large surface area of shipping containers makes them ideal for promotion and raising funds. That is through signage. Textual and visual content can be posted on the sides of the container. Since repurposed shipping containers remain novel in American lifestyles and commerce they attract attention. Eyeballs gravitate toward them. Attention is the currency of the 21st century.
On them, for example, a construction company can post its values and a hospital its mission. Leasing out the surface space to advertisers can raise funds for a nonprofit or create a fresh kind of profit center for a business. The media might be interested in a shipping container temporary storage story. That can generate free publicity.
SteelSTORED invites facility managers searching for temporary storage solutions to complimentary consultations.
SteelSTORED is there for you and your organization. We are your information and hands-on transactional partner. Our years of experience has taught us what keeps you awake and night. So we make it our mission to be with you every step of the way. That extends from the purchasing journey to transportation to setup on the site. Yes, SteelSTORED provides quotes. Please connect with us at [email protected] for 203-705-8251